Discover Business-grade, High-speed, Internet Access Harness Cloud Services - Converge Data and Voice

Our family of high-speed IP connectivity services connect businesses directly to our next generation national network and to the internet.

More and more applications are moving from servers on customer premises to the cloud and it is essential to have high-performance, reliable data connections.
Polaris Telecoms offer the full spectrum of broadband and ethernet services, based on NGA (next generation access) broadband, fibre-optic ethernet and microwave connections. Our converged services allow data and voice traffic to pass over one data connection, but with a quality of service assurance that voice connections are ring-fenced and unaffected by other data activity.
DOWNLOAD A BROCHURE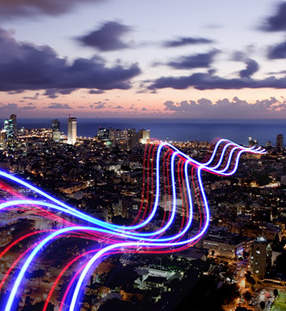 We specialise in providing high performance, internet access solutions for organisations across the UK. Our business grade networks are optimised for commercial users, enabling them to take advantage of data, cloud computing, WAN connections, VoIP and video conferencing.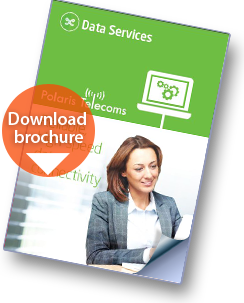 To find out more about the benefits of our data services, click on the download link icon to the right.
NEXT GENERATION NETWORK - BUSINESS BROADBAND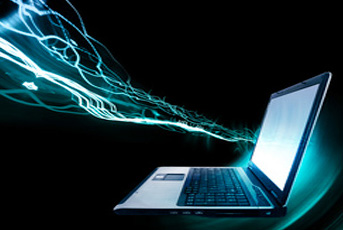 Whether you are using broadband for your office or for your home workers, the combination of our varied product choice, together with the NGA network and our highly skilled, UK based support technicians, make our broadband services a must-have for your organisation.
Polaris Telecoms offer a wide range of affordable, business grade services to meet the different bandwidth and usage needs that you may require.
These include:
ADSL Business 2+; ADSL Business 2+ Premium; and ADSL Business M Premium. Over 99% of UK premises have access to these services.
SUPERFAST FIBRE BROADBAND

Our latest Fibre Broadband technology (FTTC – fibre to the cabinet) is now available to over 16 million premises in the UK. Fibre Broadband offers download speeds of up to 80 Mb and upload of 20 Mb. This level of access now makes cloud computing accessible to many businesses and smaller organisations. Take advantage of this new technology and stay ahead of your competitors.
---

CONVERGED VOICE AND DATA
At the heart of our broadband technology is an affordable solution, enabling you to consolidate and converge your data and voice networks through one service. No need for a second line. A single internet access, providing a 24/7 managed service connected through a Cisco 887 router and backed up by our SLA. Converged ADSL broadband is available to 85% of UK premises. Converged FTTC is available to over 16 million premises in the UK.
What Are The Advantages ?
Converged broadband or FTTC is the ideal platform for migrating to IP telephony, with all the operating benefits offered by this new voice technology.

The services support SIP trunks the IP replacement for ISDN phone network infrastructure.

Reduce your supplier and network management costs. Remove maintenance requirements normally associated with your legacy voice infrastructure.

Increased bandwidth and performance will help your business to move into "the cloud".