Converged Voice and Data

Our FREE handset promotion requires a 36 month contract and for the system to run over one of our internet access products.
Build Your Own Cloud Based Phone System With Horizon
A simple to operate, but technically sophisticated VoIP phone system, ideal for small businesses up to 50 people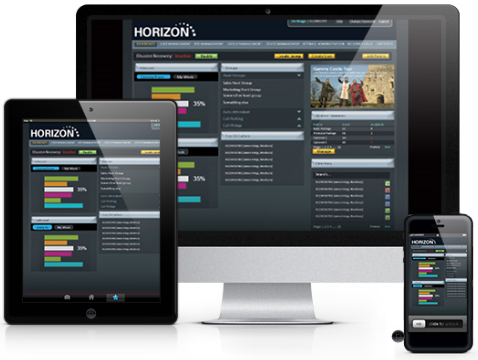 Benefit from:
• A fixed monthly cost, making budgeting easy and cashflow more predictable
• The latest IP handsets from Polycom or Cisco
• Integrate Horizon with your smartphone
• FREE calls to UK fixed lines
• FREE call fraud protection
• Add:- highly competitive, pooled mobile minute bundles
• Add:- softphones for your laptops and tablets; one of the cheapest call recording systems in the UK; and call queuing

1. Design your package

Standard

£14.95 per user, per month
Includes FREE calls to all UK fixed lines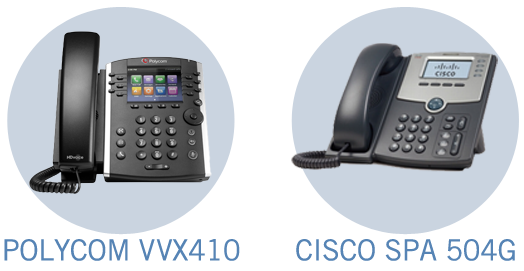 Government Voucher Scheme
Government vouchers of up to £3,000 are now available for your business, to enable you to upgrade your internet access.
The grant provides for the one-off installation cost for faster broadband or ethernet connections. Move to NGA (Next Generation Access) broadband with FTTC (Fibre To The Cabinet); Fibre WiMAX over microwave; or a dedicated ethernet leased line connection. Stay competitive and take advantage of a superfast connection to cloud services and the huge commercial benefit this technology can offer.
The government have renewed the scheme which runs until 31st March 2016. There are 50 cities in the UK involved in the scheme.
1. Don't Delay

Fast, reliable internet access is essential for UK businesses to develop their operations and competitiveness at home and abroad. For 2014/15 the government established a fund of £150 million for connection vouchers. The fund has been supplemented by a further £40 million for the current year. Vouchers up to £3,000 can be claimed by smaller organisations towards the one-off cost of installing a superfast upgrade to their internet access service.
Businesses need to act fast. The scheme will close on 31st March 2016, or when funds run out – whichever is the sooner.


2. Who is eligible for Connection Vouchers ?
Small and medium sized businesses can apply. They must employ less than 250 employees and have an annual turnover of less than €50 million. Also included in the scheme are sole traders, registered charities and not-for-profit organisations.
The connection must be to business premises. If you are a home-based worker, you are also eligible. If you work from home occasionally, you are not eligible. You must also commit to a minimum 6 month service contract.
You must select a service that delivers a step change in bandwidth speed:

For NGA (Next Generation Access) connections, there has to be a minimum of 30Mbps download speed. This must be at least double any existing bandwidth. Normally this can be achieved with an FTTC connection.
If a business grade service such as Fibre WiMAX (microwave) or dedicated ethernet leased line, is selected then this must deliver a minimum bandwidth of 20Mbps and which must also be a doubling of any existing service (unless the end-user is upgrading from an NGA service to business grade).
For full details, download the government's "Guidance for Applicants" from the government website – www.connectionvouchers.co.uk.

3. How much can I apply for and what costs can be included?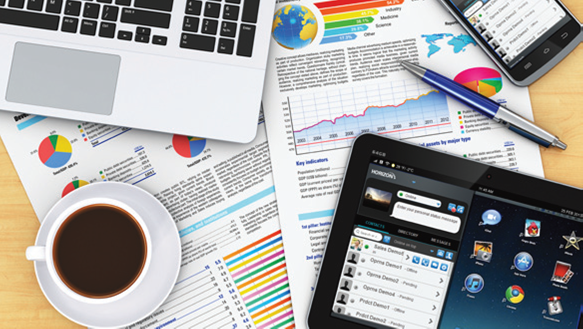 Between £100 and £3,000 towards the one-off installation and connection charge.
If you are a tenant on a business park or in an office complex and there are other companies who might also be interested in benefiting from this government initiative, it is possible to submit a joint application, with each individual tenant able to claim up to £3,000. So, if the charges of a connection upgrade to the site are significant, it is possible for these costs to be apportioned between the joint applicants.
Allowable costs include (but are not limited to) :
Planning, survey, site preparation, installation and commissioning fees
Provision of building entry points – drilling, trunking, tray-work, cable and jointing
Supporting structures including poles, mountings, brackets and any civil works
Power supplies equipment to support network electronics and optics
Copper, fibre optic and coaxial cables, antenna radomes and related ancillaries
In-building wiring on the network side (e.g. multi-tenanted buildings)
Legal costs related to wayleaves or other easement rights
Non-allowable costs include :
Connection costs to basic broadband technologies
Cancellation fees for any pre-existing connection
Cabling on the local area network side of the customer router or any historic network related costs
Inter-site connectivity
Operational expenditure and overheads, other than those which are a direct incremental, one-off cost associated with the high-speed installation

4. What do I have to pay ?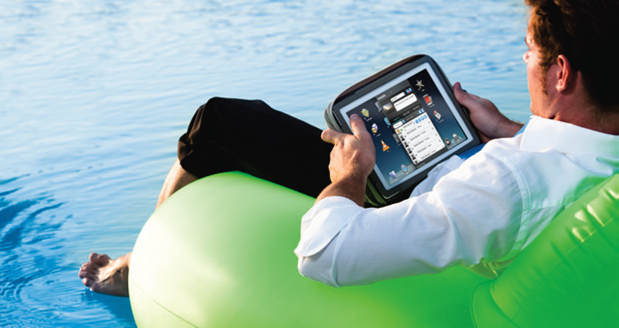 Any costs in excess of £3,000 will have to be paid for by the end-user. You will have to pay the VAT element of the installation charge (which can be reclaimed if you are registered for VAT). You will pay the ongoing monthly service subscription.
5. How to claim your voucher
Click on the following link

Enter your postcode below

to check your eligibility: - www.connectionvouchers.co.uk.

If you are located in an eligible postcode, get an indicative quote from us – fill in the "Contact Us" form on the right of this page, or telephone us.
Complete the online Application Form which we will provide and submit this, together with our quote, to your local City Council and they will approve your application. We can advise you on how to complete the Application Form and provide you with a contact name, relevant department address and a telephone number.
If your application is approved, you will receive confirmation and a voucher entitling you to the grant. Contact us within 28 days of receiving the voucher and we will take it from there.

Take Advantage of The Cloud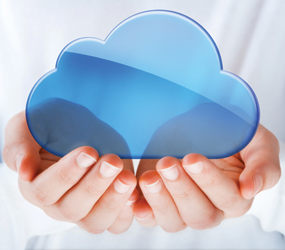 Polaris Telecoms specialise in providing high performance, internet access solutions for organisations across the UK. Our business grade network is optimised for commercial users, enabling them to take advantage of data, cloud computing, WAN connections, VoIP and video conferencing.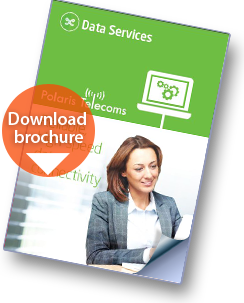 To find out more about the unique benefits of our data service, click on the download link icon to the right.
Privacy Policy/Legal Terms and Conditions for Use of This Site
Please read this page carefully. This page states the Terms and Conditions under which you, the website visitor (hereinafter "You" or "visitor"), may use this site, the content of which is owned by or licensed to Polaris Telecoms Ltd. By using this site, You agree to be bound by all of the Terms and Conditions set forth below. If You do not accept these Terms and Conditions, please do not use this site. Polaris Telecoms Ltd may, at its sole discretion, revise these Terms and Conditions at any time; therefore, You should visit this page periodically to review the Terms and Conditions.
Privacy
Polaris Telecoms Ltd is committed to preserving Your right to privacy. Polaris Telecoms Ltd does not collect identifying information about You (such as Your name, address, telephone number, or email address) unless You voluntarily submit that information to us through our contact us or information request forms, or other means.
Please do not provide any confidential information about you or anyone to us via electronic communication. Any information you do submit will not be sold to any third parties. If we publish any information you provide to us on the website, we will not disclose personally identifiable information.
We collect information about your use of our website through the use of cookies. The information collected by cookies allows us to statistically monitor how many people are using our website. We may use cookie information to determine the popularity of certain content and how long visitors stay on the site.
Additionally, Polaris Telecoms Ltd may include a third party cookie from Google in order to use Google Analytics to monitor site statistics. Please note that Google and its wholly owned subsidiaries may retain and use, subject to the terms of its Privacy Policy (located at http://www.google.com/privacy.html, or such other URL as Google may provide from time to time), information collected in Your use of the Service.
Most browsers offer instructions on how to reset the browser to reject cookies in the "Help" section of the toolbar. You do not have to accept our cookies in order to productively use our site. We do not use cookies to collect or store personal health information about you.
When You visit the site, Polaris Telecoms Ltd may automatically collect certain non-identifying information about You, such as the type of browser or computer operating system You use or the domain name of the site from which You linked to us.
Any automatically collected information may be maintained indefinitely and used for our internal business and marketing purposes, such as assessing traffic patterns and usage of various features on the site, but will not be sold or otherwise disclosed to third parties for any purposes. Notwithstanding any other statements or representations here or elsewhere on our site, Polaris Telecoms Ltd reserves its right to disclose any information in its possession if it is required to do so by law, or it believes, in good faith, that such a disclosure is necessary to comply with the law, defend its rights or property, or to respond to an emergency situation.
If You are concerned about the information You have provided to Polaris Telecoms Ltd or would like to review, update, or delete that information, please contact us at:
Polaris Telecoms Ltd
Orchard Cottage Business Centre
Kings Hill
Loughton
Essex IG10 1JE
Polaris Telecoms Ltd will make reasonable efforts to comply with Your wishes.