MOVING OFFICE?



PLAN YOUR TELECOM
AND IT REQUIREMENTS
WITH THE HELP OF OUR
INFRASTRUCTURE CHECK LIST.
---

PLANNING - Whether your business is relocating or expanding into new offices, or you are downsizing into smaller premises, the following issues need careful consideration and advanced planning. It may also be an opportunity to re-evaluate your telecom systems and services and upgrade your infrastructure. In all aspects of telecoms and in IT network matters, Polaris will be able to advise and assist you.
NEW LINE INSTALLATION –
LEAD TIMES
If new voice and internet access lines are needed, the main infrastructure installers, such as BT, need to receive your firm order in good time. This is true, even if there are already phone lines connected to the premises. Sometimes it is necessary for Openreach to conduct a survey to assess the engineering requirements involved, which will increase lead times:
Allow at least 75 days for a fibre optic connection
ISDN phone lines require at least 45 days
Standard analogue lines will vary between 7-28 days
Depending on the broadband service agreed, in some cases it might be possible to arrange for simultaneous internet access to be provided. In other cases, you will need to add a further 10 days to the lead time.
KEEPING YOUR PHONE NUMBERS
Unless you are moving to premises within the same area served by your existing BT exchange, with traditional phone technology you will not be able to keep your existing phone numbers. Although you will need to advise all of your contacts of a change of address, as part of your business strategy it may be very important that you are able to keep your existing phone numbers.
By using IP (internet protocol) technology, keeping your phone numbers is no longer a problem. Services such as Horizon, SIP-Trunks and Inbound, will enable you to take your existing phone numbers to wherever you are relocating, even abroad.
HIGH SPEED BUSINESS BROADBAND
Access to the internet is absolutely essential in today's commercial world. Virtually all businesses depend on the internet to some extent, be it just for e-mails, or to be a part of the growing digital economy and adopting e-commerce as the business model or, more likely, somewhere between the two.

Whatever your organisation, the amount of business now conducted over the internet means you must have a fast, reliable, high-speed broadband link to your new offices.
Polaris can help you to identify in advance what internet options are available in your new premises.
We can look at the different services and technologies that are available and advise you according to your needs and your budget - Internet Services.
High speed broadband will offer you access to all the operational benefits of "The Cloud".
Cloud Benefits:
Reduce the need to buy expensive IT server and network hardware and the associated maintenance overhead. Data storage is no longer a problem.
With SaaS (Software as a Service) cloud computing enables remote access to files and applications for homeworkers and travelling employees.
Your files are backed up, so disaster recovery won't be a crisis.
Send big files quickly and securely. Data hungry companies will benefit the most.
Enjoy function-rich, hosted telephony - Horizon; reliable video-conferencing - ; the flexibility of – SIP Trunks; and the disaster recovery features of – Inbound.
For organisations with an eligible postcode within the Government's 22 designated SUPERCONNECTED

CITIES

, it may be possible to take advantage of the Voucher Scheme (with a value up to £3,000) towards installation costs – Government Voucher Scheme.
PHONE SYSTEM REVIEW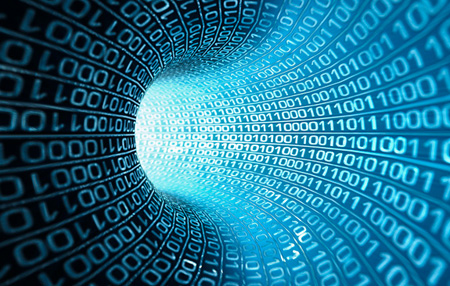 Your phone system is central to your business communication needs. You may have recently invested in a new system, or you may be happy with your existing system. Is there too much residual value to write it off? There will be a cost in the removal and reinstallation of the system. Either way, we would be happy to assist in re-locating the hardware to the new premises and providing ongoing maintenance.
Alternatively, moving to a new office may offer the opportunity to re-evaluate your needs and decide whether a new phone system might be a valuable investment. If you are expanding, then the old system might not be up to the job of providing advanced, unified communication functions.
Horizon - Our hosted internet phone system offers enterprise level functions, at small business prices, and includes valuable benefits such as FREE calls to UK landline numbers.
Splicecom - You may wish to consider our other IP telephony system which facilitates large scale deployment of handsets. Cambridge University is a user of Splicecom.
NEC - Finally, we are providers of systems from NEC (the world's largest telephone system manufacturer. NEC systems might be regarded as being closer to traditional phone systems. However, they also provide IP functionality and integrate with unified communication strategies.
NETWORK CABLING
Underlying all of your communication and data needs will be a structured cable network and we offer cabling services which cover Cat5 and Cat6 wiring, as well as fibre-optic connections.